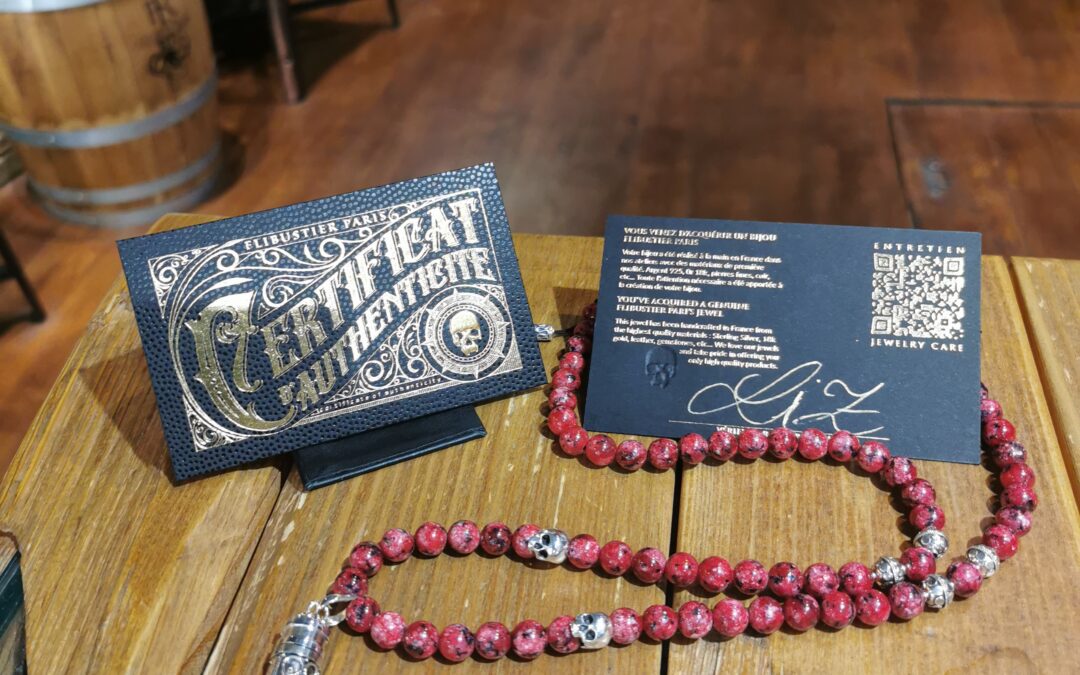 2021 – what a year, pushing through the pandemic and like everyone else doing our best to stay on top of things. Stay on top we did!
We entered only one product into the print awards in 2021 and we're so happy to get some results, receiving GOLD in the 38th annual Printing Industry Creativity Awards (Victoria) and Silver overall in the National Print Awards with our entry Flibustier Certificate of Authenticity!
This piece is such a beauty, produced on Ball and Doggett 450gsm deep black Keaykolour – it's a multi pass gold winner. On the front we begin with a black foil (Kurz) stipple background, followed by metallic gold designs. Flibustier is a jeweler so what better product to apply than an KURZ security Hologram to the product. we chose to make this piece secure and the skull was the perfect part to bring this idea to life. We embellished the skull with the hologram and to further enhance – embossed it as well. On the back, more of the glossy gold foil which also included a QR Code for all the additional required information for the business.
We love it- and again, Flibustier is a long time client with 15,000 units of these certificates made since 2020.