Being in the business of embellishment, we specialise in letterpress, foil stamping, embossing,
forme cutting, holographics and even highly secure hologram foils.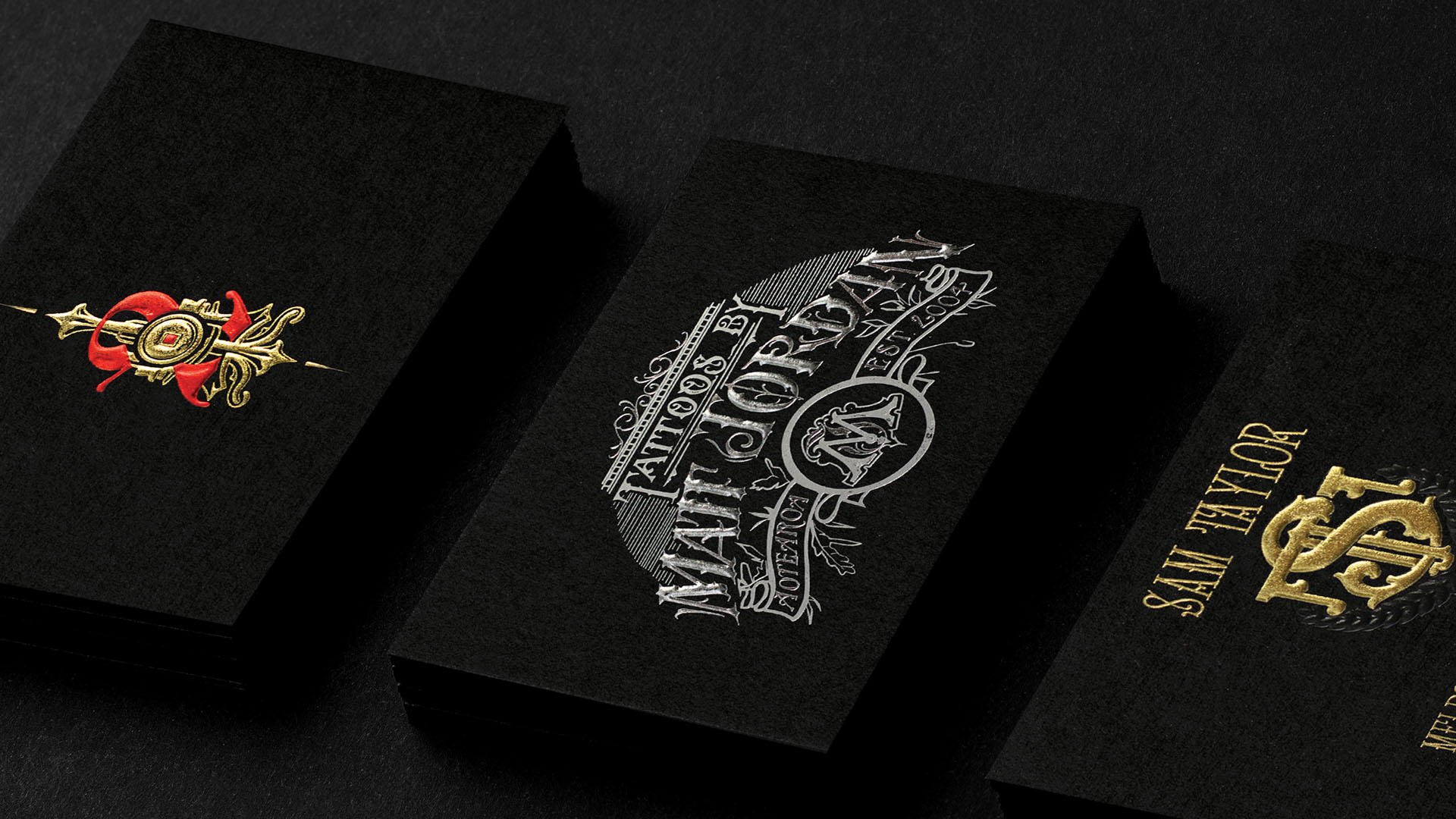 Certainly not all we do, but we love working with the tattoo industry –  they love the bling like we do!
Owned and operated by the Murcott family, our capabilities range from small business card style foil-stamping presses right through to half sheet format machines.
Matt first sighted a foil-stamping machine as a child in the Moorabbin factory where his father worked. After countless school holidays cutting his printing teeth on the Milford Astor hand foil stamping press, at 17 years of age, Matt began his foilstamping apprenticeship. The rest is history. Matt shares: "Matte Gold was always going to be realised – it was just a matter of when…"
Now a Foilmaster in his own right, Matt and his team work on some seriously cool projects from shimmering candle labels to stickers for tattooists, specialised business cards with coloured foils and specialty applications like Perspex and leather. For the last five years Murcott has worked closely with the RMIT Design Management and students, sharing his knowledge of the trade and is also on their Program Advisory Committee.
The embellishment industry has come a long way in recent years and business is constant for Matte Gold. The biggest challenge has always been about education, for designers and consumers. Matt says: "Offshore options for consumers are slowly being reigned in thanks to poor quality and slow turnarounds but what remains is the 'I want it now and I want it cheap' issue… Designers are more inclined to ask questions before pushing the boundaries."
When asked what the ultimate job would be, Matt said: "We do a bit of work with musicians and tried to get a spot producing some items for Midnight Oil's tour this year, this would have been my personal dream project if we had pulled it off. Other than this, a lot of our work is so much fun and some days what we are doing right now, is dreamy enough."